Meet Consie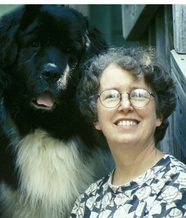 Who is Consie Powell?

Is she an artist? And a writer too?

So it appears…

But, what on earth landed her in such a fix?


Let's look back.
Ah, there she is…
---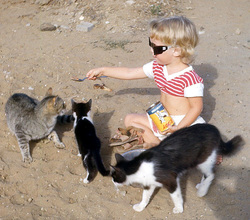 Consie is the curly-haired toddler who took naps in a cardboard box and fed kittens off a spoon.

Consie is the California kindergartner who learned how bright stars are, contemplated from the warmth of a sleeping bag on the ground.

Consie is the fourth-grader who loved drawing as much as she loved playing music or snooping in tidepools.

Consie is the sixth-grader who pounded out the treble tunes in piano duets while her father hammered out the bass chords.

---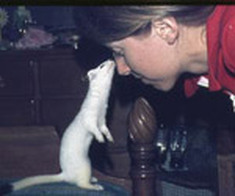 Consie is the teenager who cheered for the cheetah at the zoo as it sprang awake to catch and devour a clueless mourning dove.

Consie is the college art major who discovered how invigorating and romantic Minnesota snow and cold weather can be.

Consie is the newlywed who invited a weasel to join the family.

Consie is the graduate student who read hundreds of picture books, and called it her program of study.


---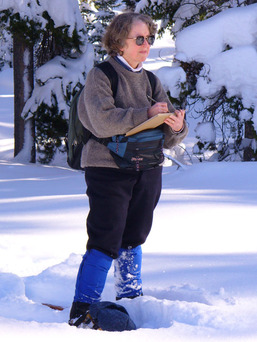 Consie is the spouse who helped raise fishers and porcupines, and occasionally made road-kill stew.

Consie is the mom who encouraged a daughter to keep toads as pets.

Consie is the freelancer who decided to ignore dog hair and dust.

Consie is the writer who sometimes gets irked with her husband's critiques, but deep inside knows he's often right.

Consie is the grandma who put her days-old grandson's footprint in her sketchbook, so she won't forget how little he once was.

Consie is the artist who draws weasels and bugs and dogs and kids and apples and birds and snow and lizards and spiders and clouds and whatever else takes her fancy.
---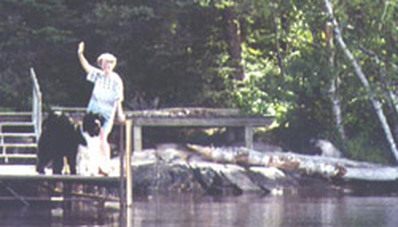 And Consie is the character who smiles, and follows, when her dog tells her to come outside, find a good stick, and see how lovely life can be.
---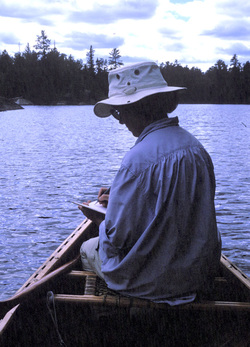 In case you want more specifics, Consie also
Creates books for children,
Illustrates scientific publications,
Has edited, designed, and now occasionally illustrates and writes the North Carolina WILD Notebook (the young readers' feature in the monthly Wildlife in North Carolina magazine),
Has created artwork for the North Carolina Museum of Natural Sciences and the North Carolina Zoo,
Loves to paddle a wood canoe,
Makes tasty sourdough bread,
And knows that puppy breath is the sweetest perfume in the world.
---

Consie, her husband, and their Newfoundland dogs all live and work in a bright and cozy off-grid house in the far-north woods of Minnesota. You can contact Consie by emailing her:
consie@consiepowell.com